Stripe vs Paypal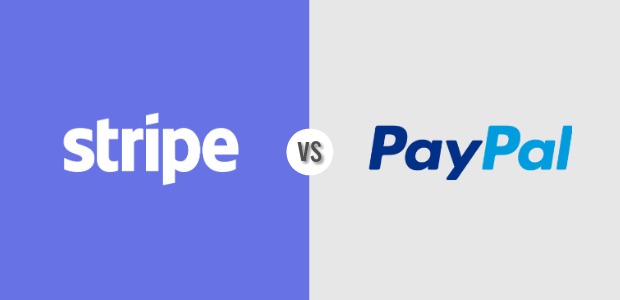 Both Stripe and Paypal offer businesses and online merchants to handle online payment processing. Both are popular payment service providers with a long list of popular clients.
Stripe and Paypal allow your business to receive payments, send invoices, make your business sell more, and make your customers happy. But how do they differ?
Stripe Overview
Stripe is a financial services company that aids businesses to accept payments for free. Stripe as a merchant account services provider also sells POS or point-of-sale systems, standard, and customized e-commerce packages.
Stripe users have the option to purchase plugins or equipment for their eCommerce business. Depending on your choice of package, you can utilize Stripe's other services such as billing, invoicing, fraud protection, inventory management, tax calculation tools, and more.
Stripe Pros and Cons
Here are the benefits and drawbacks should you consider using Stripe as your payment processing provider.
Pros
Stripe is cheaper compared to Paypal (for all transaction types) including the trial period which could be an advantage for seasonal businesses
Stripe does not have account maintenance and cancellation fees.
Stripe is highly customizable helping small businesses to come up with customized checkout experience
Stripe has exceptional customer support available round the clock including chat and email
Cons
Stripe is a lot more complicated to set up compared to Paypal, particularly the checkout gateway that needs to be integrated with your merchant account website and extra features
You have to pay for the mandatory physical card reader
Stripe has limited tax services, so you have to hire a CPA or calculate tax yourself
A fraudulent transaction will incur a $15 chargeback fee
PayPal Overview
PayPal like Stripe is a financial services company but primarily works as a digital wallet for your business. It is also used by individuals to send money and receive money, and invoice clients.
Before it was used for eCommerce, PayPal was heavily used by freelancers to send an invoice and receive payments for work performed. In addition, PayPal also offers POS systems, credit card processing, and other financial services.
PayPal Pros and Cons
Pros
PayPal is easy to set up and requires no technical skills
You can use PayPal as a digital wallet to send or receive funds where you can link your personal bank account for receiving and transferring money
PayPal can be easily integrated into your existing platform. This goes the same with various eCommerce platforms
Paypal makes it easy to set up recurring payments even in different currencies
The invoicing tool is easy to use
Cons
Expensive
Fraudulent transactions could end up in account suspension
It has limited customization
Paypal only has limited payment methods
The chargeback fee for fraudulent transactions is $20
Lousy customer service
Which Is Better?
The answer depends on the type of business that you have, your customer base, the product or services that you are selling, and your business needs.
But when setting up a merchant account, you can set up both Stripe and PayPal. This would allow your customers to have the option that they want to use.
With the advantages of both financial service providers, you can easily collect payments from your customers on the payment platform they are comfortable with.
---
Comments are closed.